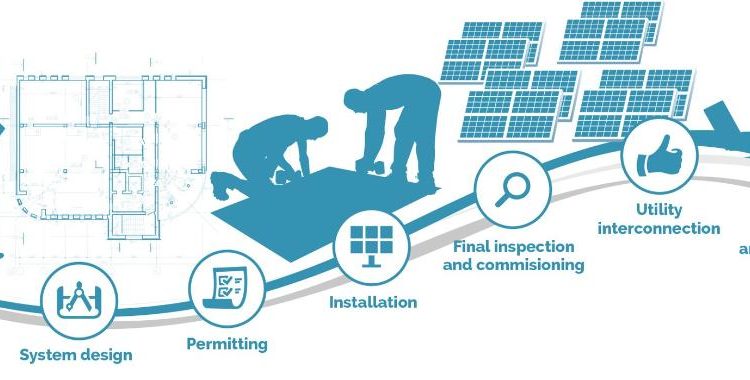 At Starc Energy we follow a 5 stage mechanism called SPIIT (System design, Permitting, Installation,  Inspection, Termination). We have a well equipped in-house team capable of taking entire project and delivering outstanding results.
Vikram solar modules are wildly used in our projects along with waree solar and Adani solar. Trina solar is also one of the most preferred PV modules in our projects. At Starc Energy, we use only Tier 1 Solar panels in India.
Another important aspect of a good solar plant is Inverter selection. Kehua Tech Inverter, Zever solar Inverter,  ABB Inverter, Sungrow Inverter, Fronious Inverter, Solaredge, SMA Inverter are few of the best Solar Inverter in India. We are working one roof top at a time thus making a name for our service as the best solar roof top installation company in India. We strive to become the best choice for your solar energy project. Our team has also worked in the largest solar power plant in India.